Famous Basketball Players and Their Aesthetics
Basketball is perhaps one of the most followed sports branches in the world and has the largest fan base. Because it is a difficult, heavy, and one-to-one sport, the matches always host difficult and brutal blows. In these cases, the impacted famous basketball players and their aesthetics can be in question. It is highly preferred for basketball players who are always in front of the screen, who play matches and have a large fan base, to resort to plastic surgery solutions in some cases, and for this reason, famous basketball players and their aesthetics are also frequently asked.
Devin Booker with a Broken Nose
Famous basketball players and their aesthetics can also be done due to health problems in some cases, and Devin Booker is an example of this situation. Devin Armani Booker is a professional basketball player from the United States who now plays for the Phoenix Suns of the National Basketball Association. Devin Booker, a shooting guard with the Phoenix Suns, suffered a broken nose while playing basketball against the Los Angeles Clippers.
Booker, whose nose was broken due to the blow he received during the match, had to leave the match. The famous basketball player, whose broken nose was intervened right after, had to undergo nose surgery so that his nose could regain its old form and the fracture could be treated. The basketball player, who has undergone plastic nose surgery, rhinoplasty, has a more solid nose, although he wears a protective face mask for a few games after the surgery.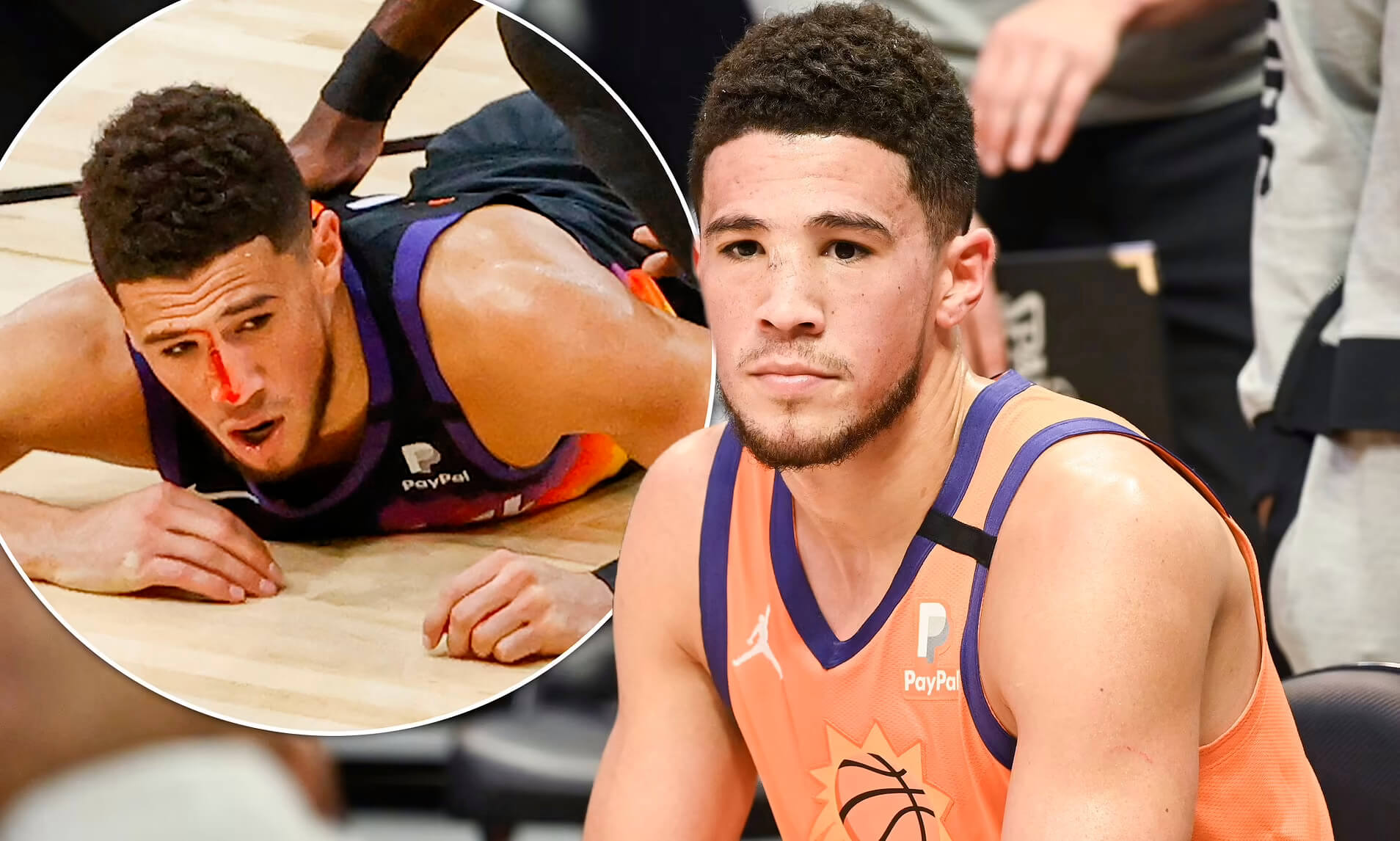 Tim Legler in His New Look
Another name on the famous basketball players and their aesthetics list is Tim Legler. Timothy Eugene Legler is a former professional basketball player from the United States who currently plays for the National Basketball Association.
He currently appears as an ESPN basketball commentator and a SiriusXM NBA Radio co-host/analyst. Although he ended his active basketball acting career, Legler is a former basketball player who is always on screen and still in sight as he is still a sports commentator. The famous ex-player, who has recently attracted everyone's attention due to his changing face, has become a name that draws attention to famous basketball games and their aesthetics.
Tim Legler's face quickly gained attention on social media, with many believing that the former NBA player had undergone cosmetic surgery, causing his face to become puffier and broader than before. Many commenters said that the cosmetic procedure was botched and that the man had a facelift since his skin was too tight and he wanted to seem younger.
Michael Jordan Plastic Surgery
One of the first names that come to mind when it comes to basketball, Michael Jordan is an American professional basketball player. It is clear that his appearance, particularly his face, has altered. When you compare his images from his career to his present ones, it is clear that Michael Jordan has received some plastic surgery to give him a more youthful appearance.
Jordan, who is among the people on the list of famous basketball players and their aesthetics due to the changes he has made over the years, draws attention to the aesthetics he has had in the chin area. His current chin was different from before, his previous chin was wider and gave the player a rounded appearance. After plastic surgery, his chin takes on a distinct and clear appearance. This significantly helped to give him a youthful appearance and made him look younger than he was.
Another plastic surgery applied to Michael Jordan is the filling procedures on his face. Botox injections are popular among aging celebrities because they help to smooth out the indications of age. When they use this service, the wrinkle disappears. Because he is still wrinkle-free at the age of 59, Michael Jordan has not been left out among the famous basketball players and their aesthetics.
Nowadays, his cheeks look bigger after aesthetic touches and no one can tell his real age. People his age struggle with shapeless cheeks, but he appears to have figured out the solution. The famous basketball player chose not to leave the drooping cheeks that appear with age in their natural state, and to make them look more alive and fuller with aesthetic touches, botox, and fillings.
The Milano Klinik and Plastic Surgery
Milano Klinik, which provides all processes used in famous basketball players and their aesthetics and ensures their current beauty, aesthetics, and surgery in more areas, provides its patients with extremely safe and accurate aesthetics thanks to qualified physicians, competent personnel, and an experienced team.
All of these are used by the Milano Clinic to provide cosmetic surgery and plastic surgery on various body parts, including breast surgery, facial surgery, body aesthetics and butt aesthetics, which can be used both in aesthetic operations of basketball players and other aesthetic procedures that are not used.Milano Clinic, which has considerable experience servicing customers from a wide range of sectors, specializes in rhinoplasty, nose lifting surgery, facelift surgery, eyelid lift surgery, and facial fat transfer, among other operations employed in the famous basketball players and their aesthetics.
Moreover, Milano Clinic provides a wide range of services. Facial surgery, such as facial fat transfer and forehead lift aesthetics, is also accessible. In addition to these face surgery industries; Milano Clinic is a brand that offers body aesthetic treatments such as liposuction, neck lift surgery, arm and back stretching, and breast reduction surgery. Everyone is fascinated by famous basketball players and their aesthetics, and some individuals wish to emulate these aesthetics by following their lead.
In some cases, the aim of changing the aesthetic appearance of the person is very important for people who have aesthetic operations that need to be performed for health purposes, and these aesthetic operation processes must be fulfilled properly. In both cases, providing the best service to their patients is at the top of their business principles. Milano Clinic is dedicated to providing its patients with superior service, the most recent technological alternatives, specialized physicians, health experts, and healthcare personnel.