LEVANTAMIENTO DE SENOS EN TURQUÍA
Levantamiento de senos, redimensionamiento con Milano Clinic!
"Todas las imágenes representan a los huéspedes de la Clínica Real Milano"
LEVANTAMIENTO DE SENOS EN TURQUÍA
Las situaciones de deformación y flacidez de los senos pueden ser bastante inquietantes para las mujeres. La cirugía de levantamiento de senos en Turquía le ayuda a tener senos hermosos. Con la ayuda de cirujanos experimentados, ya no tendrá que sentirse mal por sus senos.
6 impresionantes antes y después de la cirugía de levantamiento de senos
TARJETA DE CIRUGÍA DE LEVANTAMIENTO DE SENOS
¿QUÉ ES EL LEVANTAMIENTO DE SENOS?
La cirugía de levantamiento de senos se realiza para obtener senos que sean compatibles con el tamaño corporal. En particular, los senos que no contienen suficiente músculo en sus tejidos y pierden su apariencia vertical con el tiempo debido a factores como el nacimiento, el aumento de peso frecuente y la lactancia.
Además, los senos pierden su elasticidad con el tiempo debido al efecto de la gravedad. Esto también causa flacidez. Aunque se puede intentar erigirlo con métodos no quirúrgicos, no es una solución permanente. En tales casos, la cirugía de levantamiento de senos puede ser más agradable desde el punto de vista estético cuando se realiza.
COSTO DEL LEVANTAMIENTO DE SENOS
El costo de la cirugía de levantamiento de senos variará según la anestesia, las instalaciones del quirófano, etc. El cirujano que realiza la cirugía también se encuentra entre los factores que afectan el costo. En otras palabras, el costo del levantamiento de senos depende de la experiencia del cirujano, el tratamiento realizado y la ubicación del consultorio. Contáctenos para obtener más información sobre el precio de la cirugía de levantamiento de senos.
Más de 100 reseñas de levantamiento de senos
Eche un vistazo a los comentarios de nuestras queridas invitadas que se sometieron antes a una cirugía de levantamiento de senos en la Clínica Milano.
Naruto Super Z
2022-10-10
I've wanted to do a nose job in turkiye for a long time already, after a long research my decision fell on milano clinic in istanbul. One week after my successful rhinoplasty i am able to tell that each of their employees are being very friendly and helpful to me. I had not one bad experience, furthermore I always were able to contact my patient coordinators seyda and berk over the entire day, whenever i needed help or had any questions. Overall i had a great experience and would recommend milano clinic to everyone who would love to get a rhinoplasty.🥰❤️❤️
Mi sono operata da qualche giorno , quindi si vede poco perché sono ancora gonfia ma posso dire che quel poco che vedo mi piace. Ho fatto una mastopessi più protesi . Sono molto contenta vi aggiornerò più avanti di come sarà il risultato finale . Vi posso dire che mi sono trovata bene sopratutto con Samb che è stato sempre disponibile per me . Ho fatto L intervento con dottore Ömer Faruk . ❤️ Grazieeeee
I only had positive experiences with Milano clinic. From the beginning throughout the process Seyda my coordinator always helped me and replied to me quickly when I had a question or any other problems. My doctor was very very nice and always positiv and optimistic. Thank you Seyda, because of your great help we came to Turkey you made it possible for us with your perfect guidance. I also wanna thank my amazing and nice nurses Sakina, Nuray and Duygu who where very nice and helpful as well.
Özle Çağla Duran
2022-09-10
Geçen yıl geçirdiğim göğüs büyütme operasyonundan çok memnun kaldım. Doktorum ve diğer kişiler çok ilgiliydi düzenli olarak dolgu ve botoks işlemleri içinde gidiyorum teşekkürler milano klinik 🙏🏻
Bin sehr zufrieden mit der Klinik an die läute die skeptisch sind eine OP zu machen zögert nicht macht es.Ich selbst war sehr überrascht habe eine gynäkomastie OP gehabt mit Vollnarkose habe nichts mitbekommen und das beste nach der OP habe ich überhaupt keine Schmerzen gehabt . Mein Zimmer war sehr schön also über Service brauch ich nicht reden einfach Top die haben sich sehr gut um die Patienten gekümmert bin sehr überrascht gewesen übrigens mein Ergebnis genau so wie ich es mir vorgestellt haben . Ich würde jeden die Klinik empfehlen einfach top danke Milano Klinik ihr seits die besten macht's weiter so 👍
Patrik Behrami
2022-08-25
I recently had a hair transplant at Milano Klinik, the whole procedure was very professional from start to finish, they were all very polite and professional. I love the results.
I was not happy with my face structure until I got rhinoplast at this clinic. I feel like they made a miracle happen on my face. Thank you for your hardwork
Annie Evangelou
2022-08-25
I cannot fault Milano Klinik, from the initial consultation to the actual surgery and post surgery appointments, I was made to feel relaxed and confident about everything.
Katarina Buzić
2022-08-25
My brazilian butt surgery came back to me with the best results! Im glad I chose this clinic for this amazing surgery. Thank you very much
Elizabeth Lark
2022-08-25
I had a breast lift and reduction by Milano Klinik late last year, I never could have imagined the results that they have been able to achieve, my only regret is that I didn't have the operation sooner!
¡Vea las reseñas de levantamiento de senos en Turquía!
¿Tiene preguntas sobre el levantamiento de senos?
Nuestros Médicos Especialistas responderán todas tus dudas sobre tu Cirugía de Mamas.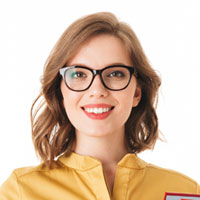 PREGUNTAS FRECUENTES SOBRE EL LEVANTAMIENTO DE SENOS