AMPLIACIÓN DE MAMAS NO QUIRÚRGICA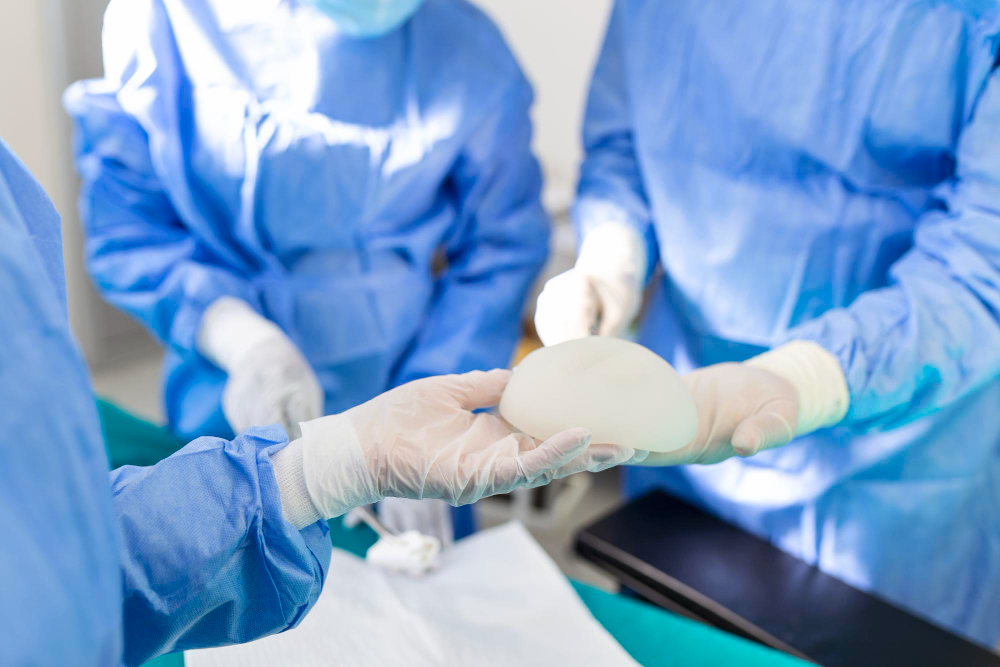 Ampliación de mamas no quirúrgica
Apreciamos que muchas de nuestras pacientes estén interesadas en mejorar la forma y la plenitud de sus senos, pero les gustaría mantener un perfil natural y no se sienten cómodas con la idea de los implantes, a pesar del enorme progreso que se ha logrado en su fabricación y seguridad.
Hoy en día, muchas mujeres están optando por una alternativa muy exitosa: la transferencia de grasa, también conocida como lipomodelación y agrandamiento natural de los senos en Turquía. En otras palabras, agrandamiento de los senos no quirúrgico.
Esto es menos invasivo que la inserción de implantes, pero más eficaz y duradero que otros procedimientos "no quirúrgicos" que no suelen funcionar. Esto no es adecuado para pacientes delgados, ya que necesita tener suficiente grasa de acceso (tamaño mínimo 10-12).
¿QUÉ ES EL AGRANDAMIENTO DE SENOS NO QUIRÚRGICO?
En el agrandamiento de senos no quirúrgico, la grasa se extrae de un área del cuerpo donde está en exceso y se transfiere a un área que requiere restauración o aumento, esto está diseñado para mejorar el volumen y cambiar la proporción y en la mayoría de los casos ofrece resultados duraderos. .
El agrandamiento de los senos con transferencia de grasa es una alternativa al implante mamario y puede usarse para aumentar la plenitud del seno en un tamaño de copa, equilibrar casos de senos asimétricos (senos desiguales) o restaurar los contornos en casos de desniveles.
COSTO DE AMPLIACIÓN DE MAMA NO QUIRÚRGICA
El costo de la ampliación de senos no quirúrgica en 2021 está determinado por la cantidad de relleno que se aplica a los senos. El costo de la aplicación aumenta a medida que aumenta la cantidad de relleno utilizado. Además, el abordaje realizado tiene un impacto en el estado del paciente. Como resultado, los precios difieren.
¡Para más información contáctanos vía whatsapp!
PREGUNTAS FRECUENTES ACERCA DEL AGRANDAMIENTO DE SENOS NO QUIRÚRGICO
¿Es la transferencia de grasa adecuada para mí?
Un "trabajo de tetas naturales" no es adecuado para todos, ya que deberá tener al menos una talla de vestido del Reino Unido de 10 a 12 para calificar. Desafortunadamente, no podemos considerar a pacientes cuyos cuerpos no tienen suficientes recursos grasos.
¿Cómo se realiza el procedimiento en sí?
The operation involves fat being liposuctioned from one part of the body where it is in excess and injected into another that requires augmentation, this will improve volume and change proportion and offers long-lasting results. Fat transfer procedures can be performed under local anesthesia.
¿Cuánto tiempo dura la transferencia de grasa?
A small amount of the fat may be absorbed into your body after the fat grafting has taken place. Generally, though a fat transfer is permanent. Results depend on many factors such as the technique and experience of the surgeon, where and how the fat was harvested, and how and exactly where it was injected. For best results it is important to maintain your weight at the same level it was when you had surgery. As you age there may be a change in your breast tissue and fat due to the natural aging process.
¿Cuándo es adecuado el procedimiento?
Breast enlargement with fat transfer is an alternative to implants and may be used to balance cases of asymmetrical breasts (uneven breasts) or restore one cup size of the volume. Patients who require a small increase in size and present enough fat to transfer from other areas such as the legs or tummy are suitable. Your surgeon will advise you on the best way to proceed and the most suitable approach to reach your desired profile at your consultation.
¿Qué es el período de recuperación?
It's advisable to take one week off work and not return to normal activity for 6 weeks. It's important to stop smoking two weeks prior to any type of surgery.