Reasons for Aesthetics Breast Surgery!
Breast operations are one of the most frequently used aesthetic operations today. Although there are different reasons for aesthetic breast surgery, women who undergo breast surgery experience positive developments in their professional and private life as well as aesthetic changes. your self-confidence will increase with these aesthetic changes. Deformities, sagging or enlargement of the breasts can cause neck, back, and shoulder pain as well as skin rashes in women when the breasts come into contact with the stomach. Thus, with breast aesthetics, your health problems will also be resolved. Here are 3 reasons for aesthetic breast surgery.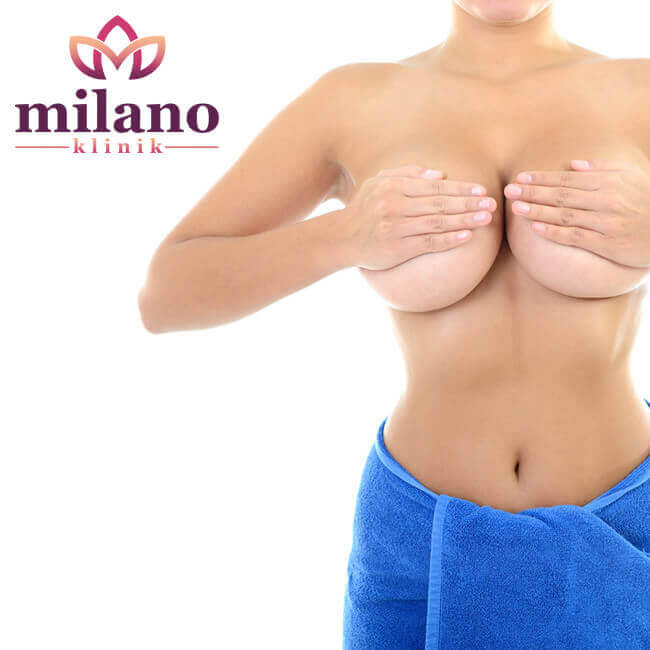 Here are 3 Most Important Reasons for Aesthetic Breast Surgery
Breast shape and size can have negative psychological or physiological effects on women. Genetic reasons are not the only reason for the unwanted shape and size of female breasts. Birth, weight gain, breastfeeding, and the loss of effectiveness of already manufactured breast implants are also causes of aesthetic breast surgery. In this article, we are going to talk about the 3 most important reasons for breast aesthetics!
Size as one of the reasons for aesthetic breast surgery
There is no ideal measurement for breast size and every woman's desires are different. While some women want to reduce their breasts, others prefer to enlarge them. This also depends on the natural size of the woman's breast.
Breast augmentation surgeries are for women who wish to enlarge their breasts. These surgeries are performed to turn those patients who are not satisfied with their small breasts into larger, fuller, and more aesthetically pleasing breasts. The size of the breast to be made depends on the patient's wishes. By placing silicone materials, called prostheses or implants, under the breast tissue, the breast volume is increased. Non-surgical breast augmentation is also another method used for breast augmentation. This operation has been very popular in recent years. With this operation, women can now enlarge their breasts quickly and painlessly without incisions.
Along with to woman who wants to enlarge their breasts, breast aesthetics can also be applied to a woman who wants to reduce the size of their breasts as breast reduction. Breast reduction aims to obtain symmetrical breasts of the same size and shape, which will alleviate the patient's discomfort. Breast reduction aesthetics is performed due to many health problems as well as aesthetic concerns.
Shape as one of the reasons for breast surgery
Size is not the only reason to get breast aesthetics. Although some women are satisfied with the size of their breasts, shape problems are also among the reasons for breast aesthetics. While some women have problems with sagging breasts, some women have an inequality problem in their breasts. For some women, the cause of the deformity is the nipples. You may have breast lifts and nipple surgery to help resolve shape problems.
Breast lift surgery is performed on women due to sagging or deformation of the breasts. Above all, childbirth, weight loss, breastfeeding, and various reasons lead to a sagging of the breasts, which affects women both psychologically and physiologically. For this reason, breast lift surgery is performed to make the patient's breasts look more aesthetic and to achieve the breasts desired by the patient.
Nipple problems can also cause aesthetic problems in women. This has negative effects. Because of this, patients can apply for nipple treatments and have nipple correction surgery. After a collapsed nipple, which can be treated with a small operation, patients get better, both psychologically and socially. With this operation, which is done in no time, women can have the breast image they want.
Health Problems as one of the reasons for breast aesthetics
Aesthetic concerns are not the only reason for breast surgery. The last reason of the 3 reasons for aesthetic breast surgery is health problems. There are many health problems caused by sagging breasts or large breasts. We can list some of them as follows:
Hindering sports,
Causing waist and back pain,
Wounds appearing on the shoulders from bra straps,
Having diaper rash under the chest,
Because of these reasons, women often prefer breast lifts and breast reductions.
Breast Aesthetics in Milano Clinic
Breast surgeries are in high demand by women all over the world. In Milano Clinic breast surgeries performed by talented plastic surgeons lead to very successful and high satisfaction results. With these operations, the whole life of the patient changes, and her self-confidence increases. In addition, with the advancing technology, breast surgeries are now very easy to apply. You can contact us to get more information!