Gigi Hadid Plastic Surgery
Plastic Surgery on Models
With the changing beauty standards, plastic surgery started to hold an important place for people who believe they do not fit in those standards. This beauty standard is dictated strongly, especially for people who are working in the entertainment and fashion industries. Due to this dictated beauty standard, the people who do not fit in that stand like singers, actors, and models feel the need to alter their looks to be hired.
Plastic surgery on normal models is not common but it is especially common on supermodels since, unlike singers or actors, a model's job is to present the clothing item yet supermodels also flaunt their looks, unlike normal models. One of the most popular supermodels, Gigi Hadid is assumed to get certain plastic surgeries. Gigi Hadid plastic surgery is a popular topic of the question as many people assume that the supermodel got her looks from plastic surgery even though she claims the opposite.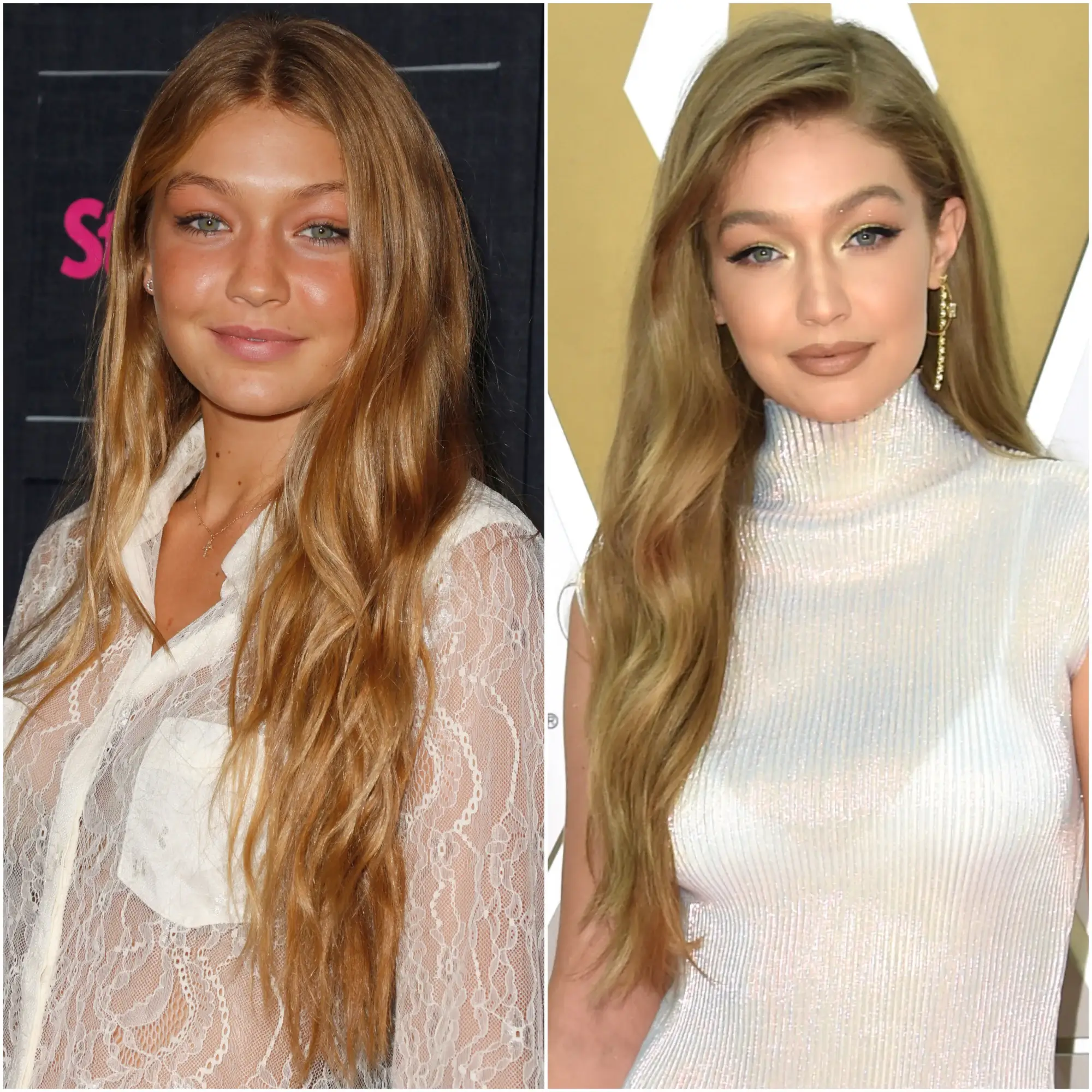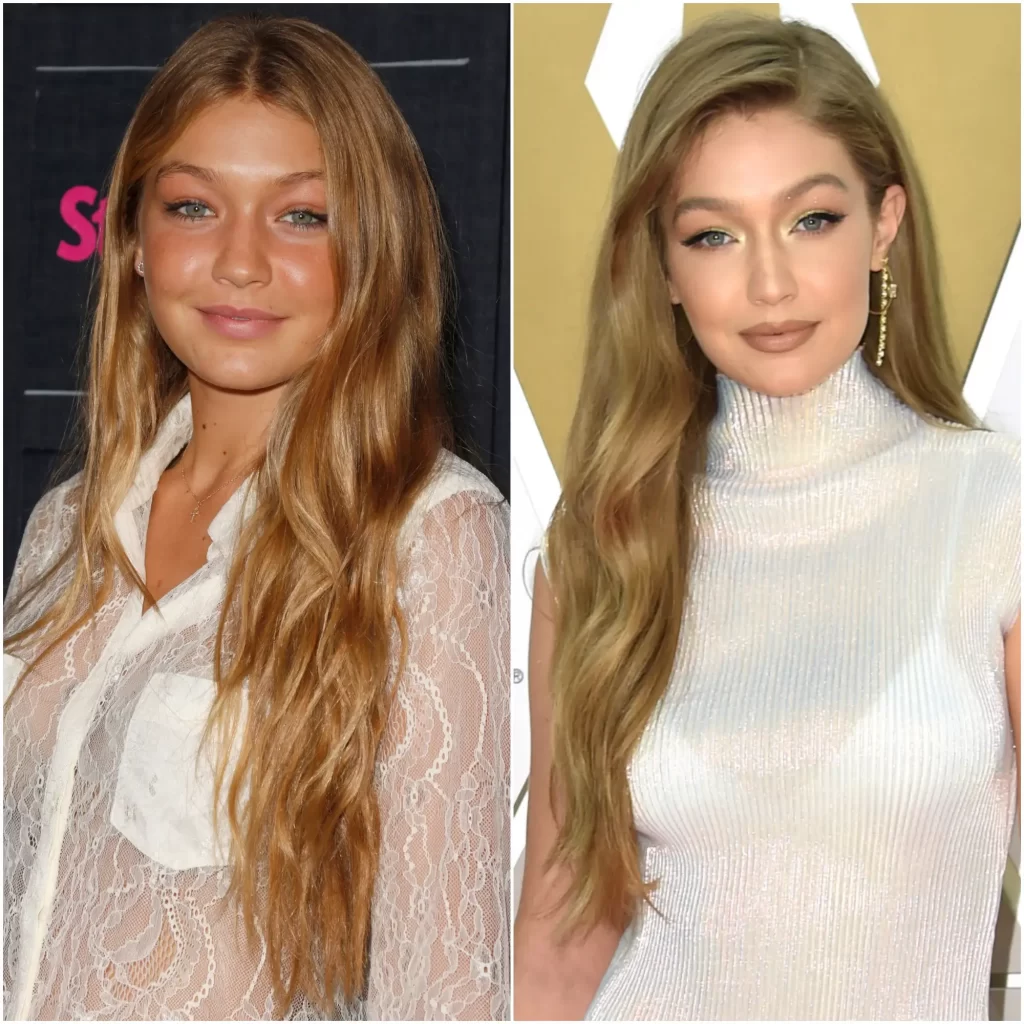 Gigi Hadid Plastic Surgery Procedures
Gigi Hadid is one of the daughters of Yolanda and Mohammad Hadid and she has a younger sister Bella Hadid, who is also a model like herself, and a little brother Anwar Hadid. She was dating Zayn Malik up until October 2021 and the couple has a baby girl named Khai Hadid Malik in 2020. The couple broke up due to an argument between Zayn Malik and Gigi's mother Yolanda Hadid. Gigi Hadid has been doing modeling since 2013 and is still continuing.
Due to being in the constant spotlight, Gigi Hadid plastic surgery has become a topic of question as people speculated that she got plastic surgery to get her looks. Even though Gigi Hadid herself rejected the rumors of her getting plastic surgery, people speculate that she got fillers, rhinoplasty, and brow lift.
One of the most popularly rumored Gigi Hadid plastic surgery is derma fillers. Dermal fillers, which are also called face and lip fillers, are chemicals that are injected into your face to plump up areas like your lips and cheeks by filling in the creases and adding volume. Fillers are only temporary and the type of filler used and where it's administered determine how long they persist. They normally endure six to eighteen months. If you have filters in your face, the remainder of your face will age normally.
One of the most popular Gigi Hadid plastic surgery rumors is the rumors about her getting fillers on her face, making her face look round. However, when compared to her older photos or videos, it is clear to many that she didn't get any fillers and the different looks are due to both her looking older and make-up. Gigi herself has rejected that she got any type of fillers on her face and said that the only difference is the make-up she does as in the first years of her career, she would do her make-up herself, making her look different. Also, she said that her cheeks, lips, and other parts of her face where people claim she got fillers are all-natural.
2. Rhinoplasty
Rhinoplasty, which can be mostly known as a nose job, is a plastic surgery that is done to reshape and reconstruct the nose to improve its appearance as well as function. It can be done both for cosmetic reasons, such as changing the form of the nose, and for medical reasons, such as breathing and sinus problems, and disfigurement caused by congenital disorders.
Rhinoplasty is another rumored Gigi Hadid plastic surgery that Gigi herself denied getting. The internet is divided into two when it comes to her rhinoplasty as some people claim that she got the rhinoplasty surgery and they compare Gigi's older photos with the recent ones. The other group, however, believes that she actually didn't get anything done and this group is mostly in the majority. Gigi herself denied getting rhinoplasty and when compared to her mother Yolanda Hadid and her photos from her young age, she looks pretty similar to both her mother and her younger self.
3. Brow Lift
A brow lift, which is often called or known as forehead lift or forehead rejuvenation, is a cosmetic treatment that lifts the brows by lifting the soft tissue and skin of the forehead and brow. A brow lift improves the appearance of the forehead, brow, and area around the eyes.  A brow lift can be done alone or in conjunction with other facial operations such as blepharoplasty, also known as eyelid surgery, or a facelift to improve the overall look of the face.
The brow lift is another rumored Gigi Hadid plastic surgery procedure as it can be pretty common among models as a brow lift gives the person a younger look. People who claimed that she got the brow lift procedure and as a proof of their claim, they compare her older photos with newer ones and find small differences which have a chance of indicating any additional work that could be done. Gigi, just like every other plastic surgery procedure, rejected that she got any plastic surgery and she yet again claimed that there were no additional plastic surgery procedures done on her face.
Even though there are rumors about Gigi Hadid plastic surgery, she denied every rumor about plastic surgery and said that she didn't get anything done. Even if Gigi Hadid didn't get any plastic surgery done, many people do get those procedures done and it is crucial to find the right and a trustworthy clinic to get those procedures done. Trustworthy clinics like Milano Klinik provide these plastic surgery procedures and aim to treat their patients in the best conditions as they gave them the look they wanted to achieve. The Gigi Hadid plastic surgery rumors got the internet wonder if she actually gets any procedures done or was just born with these features. Due to that, every now and then,there are many new Gigi Hadid plastic surgery rumors that she always rejects getting.
You can read our previous article from https://www.milanoklinik.com/en/most-preferred-3-plastic-surgery-before-the-wedding/.