Caitlyn Jenner Plastic Surgery
Plastic Surgery on Influencers
The globalization of the world through technology has affected many aspects of how we live our life. This change especially affects our standards of beauty. Many people who make and get affected by these beauty standards are celebrities, models, and influencers. Kardashian-Jenner family, has big influence on beauty standards.
Caitlyn Jenner is one of the members of the Kardashian-Jenner family yet her story is slightly different than the rest as she did not get her plastic surgeries only for aesthetic reasons but for transitioning to the gender she identifies as. This news came crashing down for many people and due to this, Caitlyn Jenner plastic surgery procedures have become a topic of many websites and people around the world.
The reason why Caitlyn Jenner plastic surgery procedures are a topic of interest is that a lot of trans people feel uncomfortable or unseen in our world. Her experience with transitioning inspired people to do what they want to do to feel happy about themselves.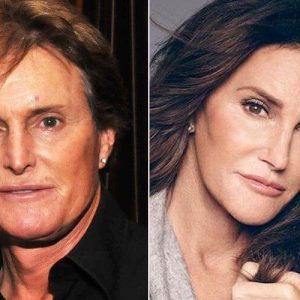 Caitlyn Jenner, the birth name William Bruce Jenner, is an American decathlete who won the gold medal in the 1976 Olympic Games in Montreal with a then-record score of 8,618 points. In 2015, Caitlyn Jenner emerged as the sport's most well-known transgender athlete.
She is part of the Kardashian-Jenner family and is the biological father of Kendall and Kylie Jenner, and step-father of Rob Kardashian, Khloe Kardashian, Kim Kardashian, and Kourtney Kardashian. She is pretty well-known for both her athletic career before her transition and her place in the TV reality show Keeping Up With The Kardashians aired between 2007 and 2021, for almost fourteen years the show went on for 20 seasons. Caitlyn Jenner plastic surgery procedures have been questioned since she openly came out as a trans woman and started her transition in 2015. 
Caitlyn Jenner Plastic Surgery
Caitlyn Jenner plastic surgery procedures are mostly related to her transitioning from male to female as the transitioning process takes a lot of plastic surgery procedures to be fully done.
One of the first Caitlyn Jenner plastic surgery procedures is rhinoplasty. Rhinoplasty, which can also be known as "nose job" or "nose reshaping surgery", improves the proportions of your nose and the harmony of your face. It can help remedy breathing problems brought on by structural flaws in the nose. Rhinoplasty can correct nasal asymmetry, nose tip enlargement, upturned or hooked nostrils, nose width at the bridge or in the size and position of the nostrils, and nose size concerning facial equilibrium. You can check out the official website of Milano Clinic for further information on the procedure and our service. 
Another one of Caitlyn Jenner plastic surgery procedures is breast augmentation, which is part of her transitioning process. Breast augmentation sometimes referred to as augmentation mammoplasty, is a surgical procedure to enlarge the breasts. Under breast tissue or chest muscles, breast implants are inserted to enhance the size of the breasts or make the shape of the breasts more rounded and balanced.
Breast augmentation is a strategy to boost confidence for some women. Others use it as a component of reconstructing the breast to treat various problems. You can check out the official website of Milano Klinik where you can get further information on the breast augmentation procedure. Caitlyn Jenner got this procedure to fully transition into a woman and it is a part of the gender transitioning procedure.  
3. Genital Reconfiguration Surgery
One of the most important Caitlyn Jenner plastic surgery is genital reconfiguration surgery, which is also known as "bottom surgery", which is the procedure where the genitals of the transitioning person are changed to the transitioned gender genitals. The procedure has many complicated procedures for transitioning into each gender and this procedure tends to be an important part of the gender transitioning process.
Caitlyn Jenner has officially got genital reconfiguration surgery to fully transform physically into a woman. For the majority of the time, the genital reconfiguration of male to female is easier compared to vice versa. However, this surgery is seen as the last and most important part of transitioning as it can be difficult to turn back after this procedure if the patient realizes they are actually not trans but gender fluid or they do not feel happy in their new gender or body.    
4. Face Feminization Surgery
Another one of Caitlyn Jenner plastic surgery operations that is related to her transitioning process is face feminization surgery. Face feminization surgery can be done for many reasons, such as, for Caitlyn Jenner, it is related to her transition and for some women, it is done to make them feel younger and more beautiful. A wide range of operations is included in facial feminization surgery in order to alter the face's contour to appear more feminine. Examples include repositioning the hairline to make the forehead smaller, enhancing the lips and cheekbones, or reshaping and resizing the jaw and chin. Another choice is skin-tightening surgery, like a facelift. A combination of all or some of these procedures gets to be done to the patient as the process of face feminization surgery.  
The majority of influencers and celebrities alter their look through plastic surgery. Caitlyn Jenner is no stranger to this reality and since her transition, Caitlyn Jenner plastic surgery procedure has been questioned by many. The procedures and the experiences she has gone through are not easy and they have to get done with extra care and attention. Due to this, it is important to find a trustworthy clinic like Milano Klinik to get these procedures done with minimal issues before, during and after. 
You can read our previous article from the following link https://www.milanoklinik.com/en/things-to-consider-before-and-after-the-brazil-butt-lift/.