Asymmetrical Breasts are No Longer a Problem!
The asymmetrical breast has become one of the major problems women face lately. The disproportion between the breasts can naturally pose a major aesthetic problem for women.  For example, women may encounter various problems such as: not being able to wear desired clothing and low-cut dresses. While there is no harm to physical health, asymmetrical breasts can negatively affect women's social life and psychology. You can wear loose clothes so that your breasts are not visible; some women can even lag behind in their social life because of this problem. Not being able to join the circle of friends, go to events and be in different places becomes one of the biggest problems.
Why Do The Asymmetric Breasts Cause Problems?
Although it is rare, asymmetrical breast problems can occur in men as well as women. In particular, the breasts of men with a fit body can be out of proportion to one another. This problem, which in men is more likely to be seen as gynecomastia and which leads to breast enlargement, can be eliminated with various aesthetic surgeries. The mismatch of female breasts and the fact that one is larger or smaller than the other is also a problem that breast augmentation aesthetics can solve.
Asymmetrical breasts, which can appear in women or men, can occur for many reasons. If you have asymmetrical breasts, the first thing to do is to see a doctor. Doctors may have a professional view of why the breasts are asymmetrical. Various diseases of the body and genetic or hereditary diseases can also lead to breasts being larger or smaller than the others. Especially in women, this problem can appear during the processes of weight gain and breastfeeding of children after pregnancy. People's mental health problems like depression and trauma can also cause various physical reactions in their bodies. The result of these reactions in the body can also be reflected in the breasts, causing one problem, for example, breasts being larger or smaller than the other. Of course, this can seriously affect people's social life and psychology.
It May be a Cancer Symptom!
Individuals with asymmetrical breasts should undergo an in-depth examination first, as asymmetrical breasts can sometimes be a sign of cancer. As a result of the examinations, the causes of the asymmetrical breast problem are determined and the situation is explained to the patient. It is very important for your health to be checked not only for breast enlargements but also in the case of the slightest discomfort. Since aesthetic concerns are always easier to resolve, it is always best to avoid any health issues that may arise before aesthetic concerns.
Aesthetic Surgery for Asymmetric Breasts
It is now very easy to overcome the problem of one breast being bigger or smaller than the other. Today's health technology has gradually developed further compared to the past and offers patients the latest treatment options. The Milano Clinic also uses the latest health technologies and opportunities to resolve any patient's aesthetic concerns. With aesthetic surgeries performed by our specialized and experienced doctors, this problem is very easy to get rid of. Asymmetrical breast problems are no longer a problem thanks to the breast augmentation aesthetics performed by our doctors.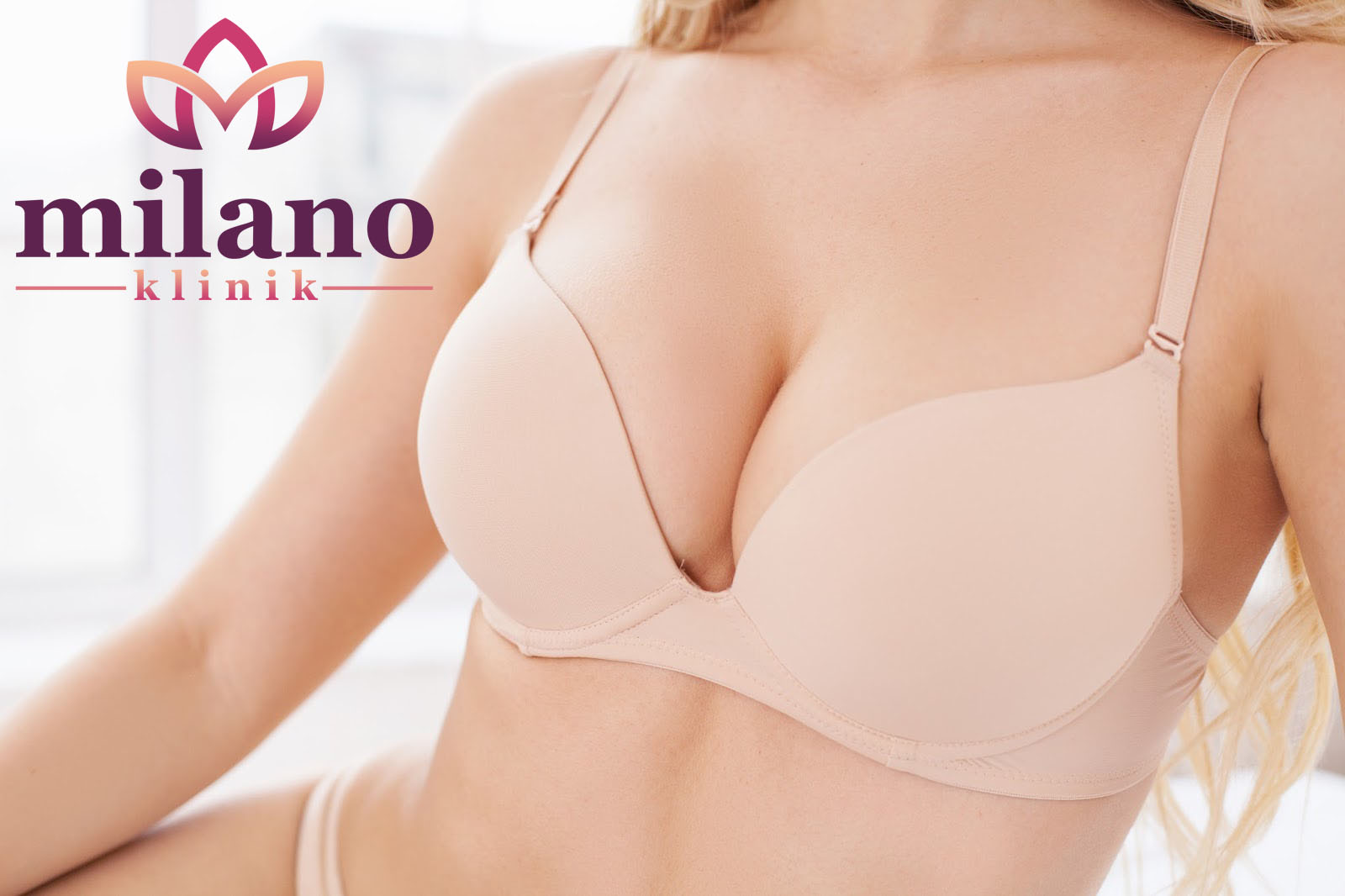 Thanks to Milano Klinik it is Now Very Easy to Have Symmetric Breasts!
Milano Klinik is the right address to get rid of your asymmetrical breasts with the simplest and most effective methods. With our experienced surgeons and state-of-the-art products, we are available to all of our patients. You can contact us now!
You can read our previous article from the following link https://www.milanoklinik.com/en/aesthetic-trends-2021/